Updated: 03-30-2023
Jump to section News articles Mario Kleff. Jump to section Biography book Mario Kleff. Jump to section Lifestyle of Mario Kleff.
Mario Kleff ® Signature Architect and construction Pattaya
The first architecture and design firm in Pattaya to offer unique design solutions on the real estate market is Mario Kleff Signature Architect. Mario Kleff and his teams have been producing amazing structures for more than 19 years, continually raising the bar for residential construction excellence in Pattaya.
Long spans in residential construction and contemporary brutalist architecture are characteristics of the signature architect. In 2010, Mario Kleff started using his signature design on Wong Amat.
In addition to developing and constructing challenging real estate projects in Thailand, Mario Kleff Signature Architect also works with their affiliated construction firm Wandeegroup Asia. The majority of real estate project ideas incorporate cutting-edge engineering and construction techniques. Mario Kleff, an architect, prefers to design non-typical home architecture.
---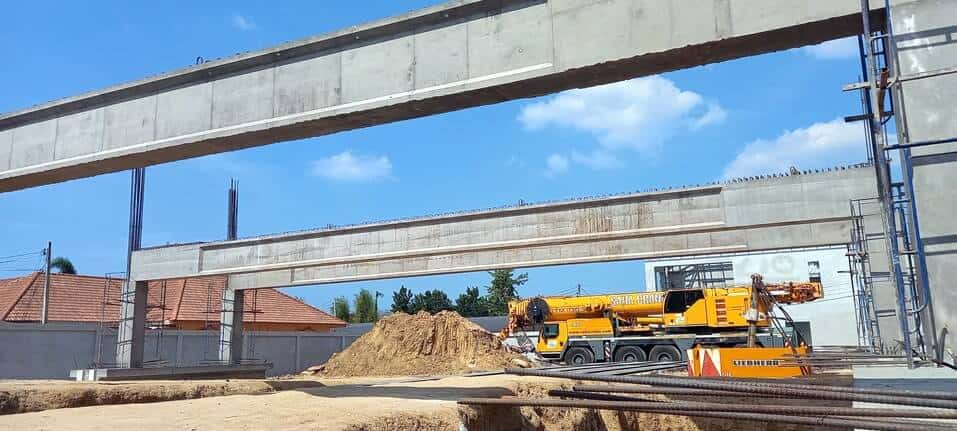 Skeletal structure of a 2-story villa designed by architect Mario Kleff
---
Skeletal structure of a 3-story villa designed by architect Mario Kleff
---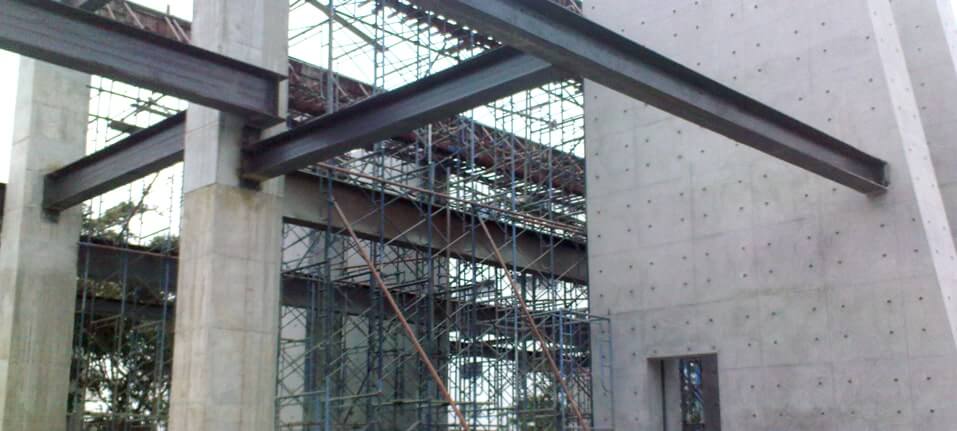 Skeletal structure of a minimalist villa designed by architect Mario Kleff
---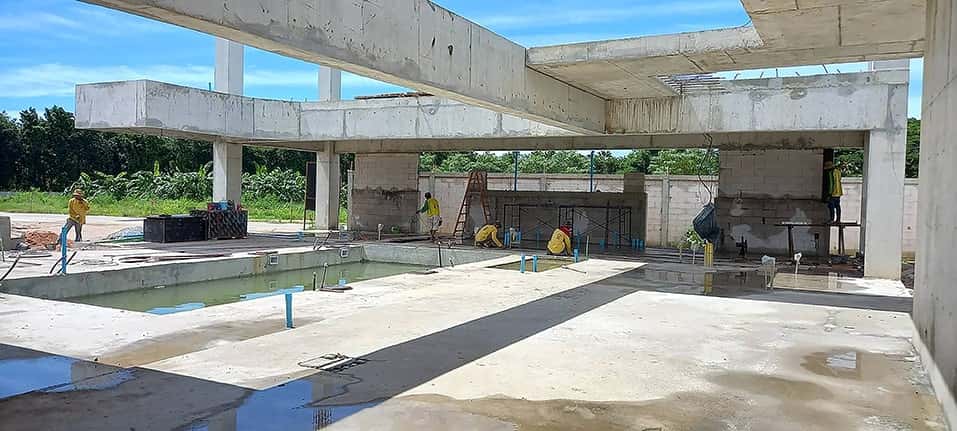 Skeletal structure of a Thai-Bali villa designed by architect Mario Kleff
---
Skeletal structure of an industrial villa designed by architect Mario Kleff
---
Skeletal structure of two villas designed by architect Mario Kleff
---
Real estate projects designed and built by Mario Kleff in 2023/2022
The architecture design, civil engineering, and construction of a real estate development project in Thailand is the service provided by Mario Kleff Signature Architect. MK teams can be hired to complete projects ranging from engineering and skeleton or shell construction to interior and landscape design.
Lieb Tang Rodfai Villas – a real estate development that includes 11 luxurious pool villas and 1 hotel in Pattaya, which was designed in 2022. The developer of Lieb Tang Rodfai Villas is Mario Kleff.
Majestic Residence Villa – a signature house development that comprises a luxurious pool villa in Pattaya 2022.
---
MK Mario Kleff offer full service in architecture and construction
The engineering and consulting firm Wandee Super Span Co Ltd and the design and construction company Wandeegroup Asia Co Ltd are both led by the architect Mario Kleff. These businesses are active in Thailand, specializing in structural engineering and the development of contemporary homes with vast spans and post-tensioned concrete designs.
All standard architectural services are provided, including master plan, scale model, and CGI. For more information on services, visit MK Architects Pattaya. In the following on this page you can discover 3D models and rendering of villas designed by Mario Kleff.
---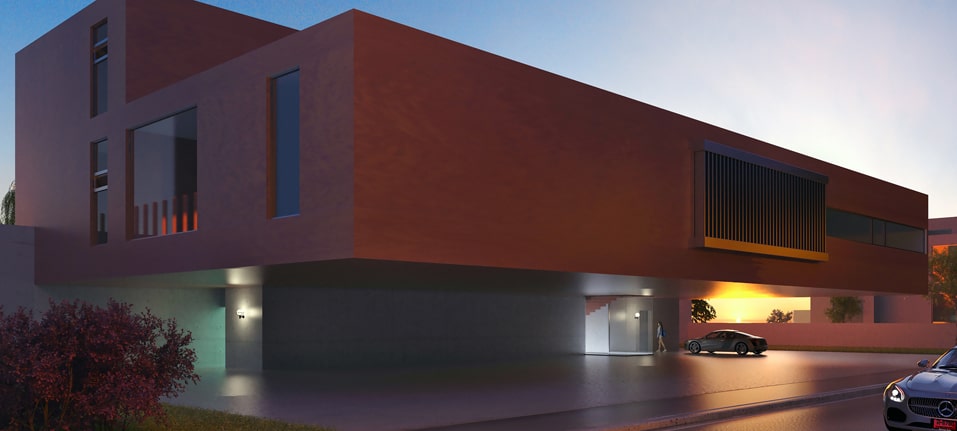 Signature city villa by architect Mario Kleff
---
Signature beachfront villa by architect Mario Kleff
---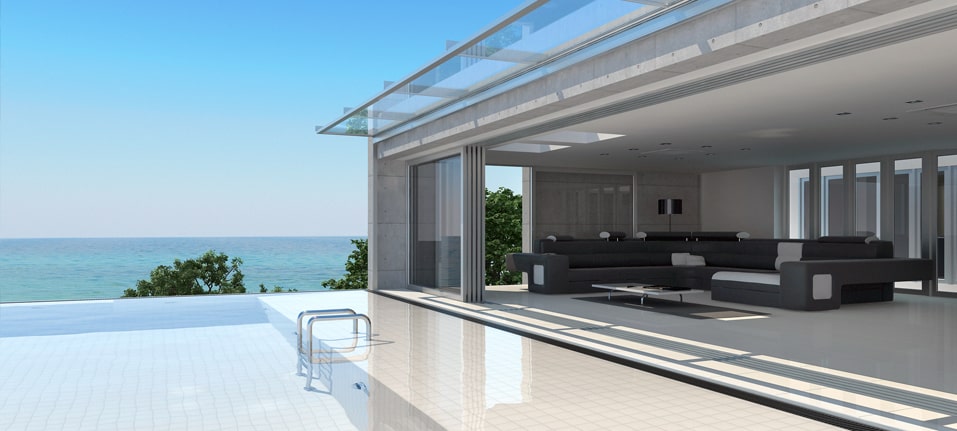 Signature waterfront villa by architect Mario Kleff
---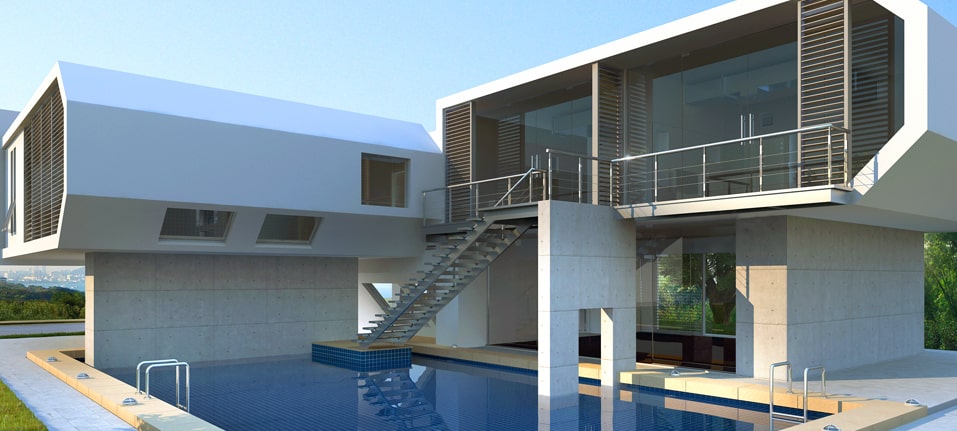 Signature mountain villa by architect Mario Kleff
---
History of the architect who designed over 150 buildings
Designer Mario Kleff, who has lived and worked in Thailand since 2002, is the head of the Pattaya-based architecture business Mario Kleff ® Signature. The Wongamat Tower in Na Kluea, Pattaya, is the first high-rise structure he designed in Thailand that has been built.
---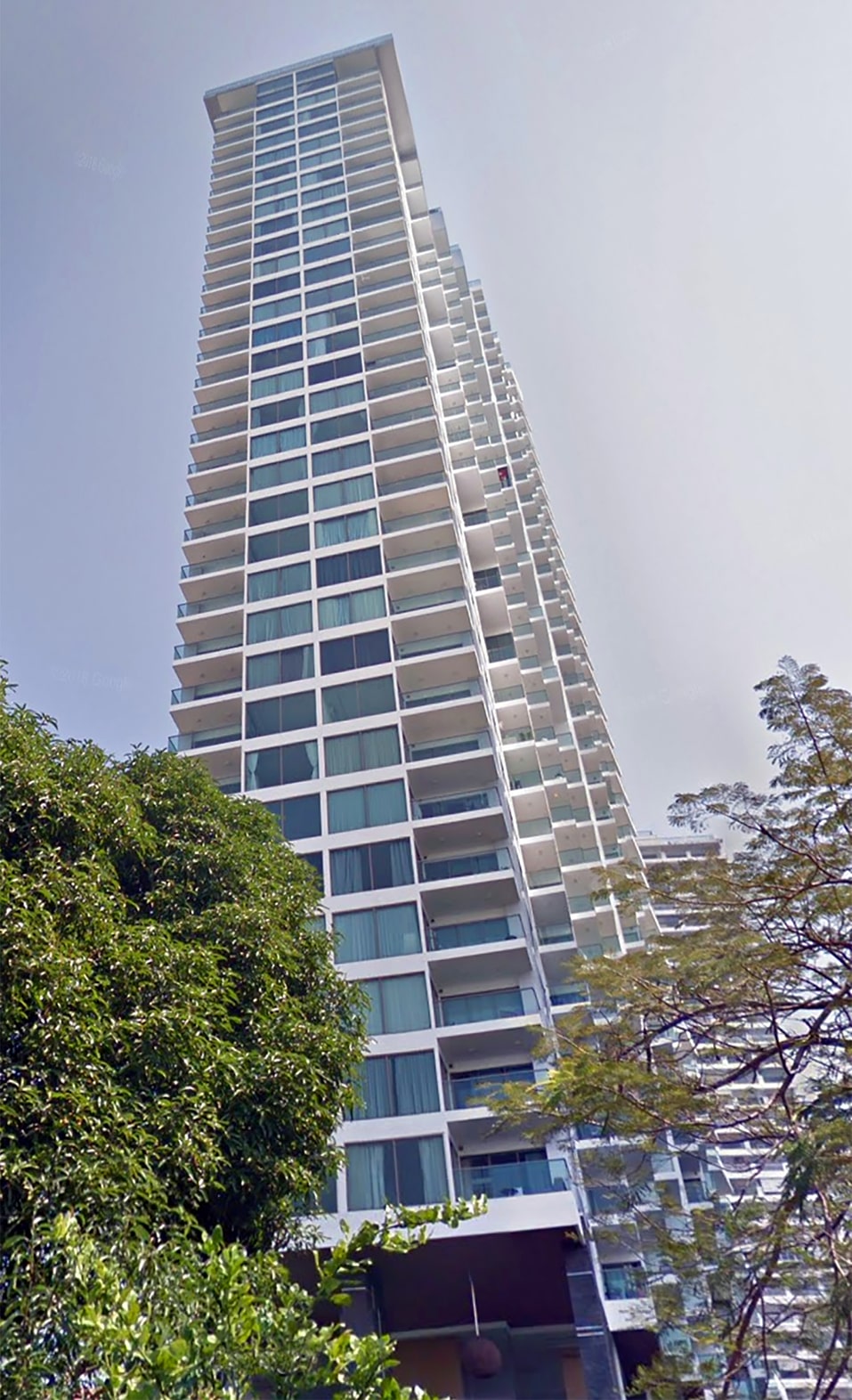 Iconic high-rise building by architect Mario Kleff, Wongamat Tower
---
New benchmarks are established with practically every project that architect Mario Kleff designs. Another example is the Showroom Wong Amat Tower which in 2010 became Pattaya's first temporary free-standing showcase building to exceed the city's 9-meter height restriction. It has a reinforced concrete deck and concrete blanks on a 27 meter tall steel frame framework. This project's main goal was to offer apartments with assured sea views that were situated at the same height and angle as those found in the Wongamat Tower.
---
27 meter tall steel structure by architect Mario Kleff, Showroom Wong Amat Tower
---
Around fifty condominium structures, one is South Beach Boutique Chic, were designed by Mario Kleff in his early career, which saw him concentrating on the construction of multi-story residential complexes both in Thailand and abroad. Park Royal 2 on Phra Tamnak Hill in Pattaya is the city's first apartment building with an eight-story core.
.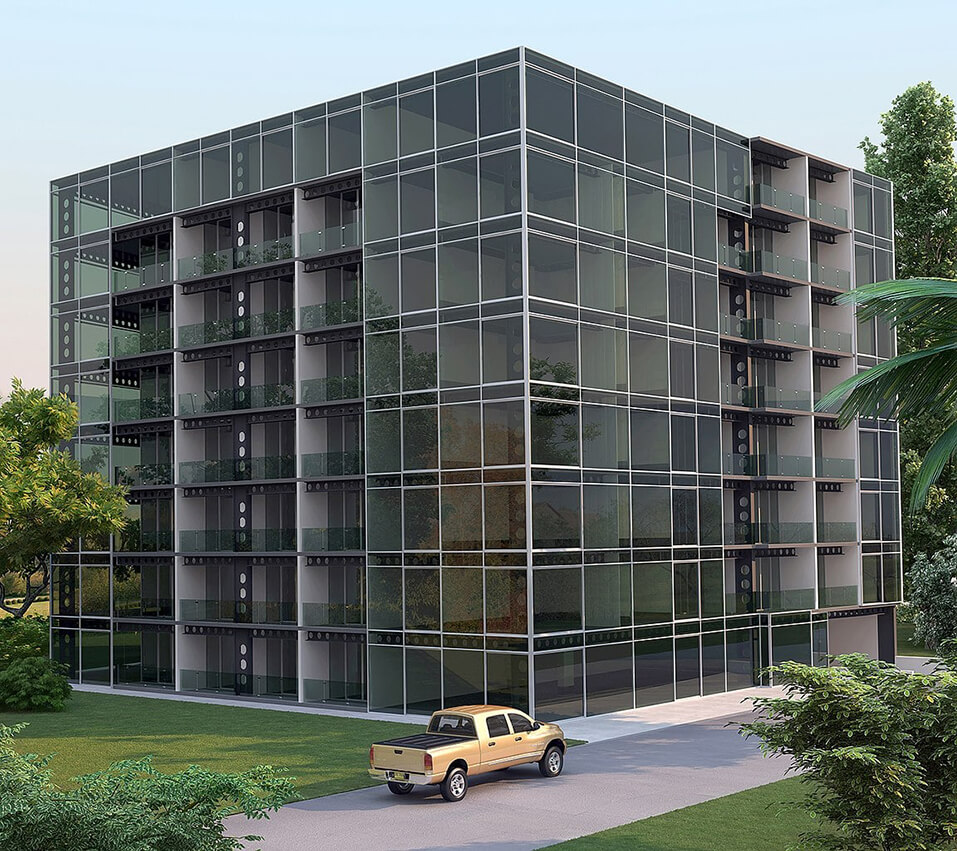 Characteristic 8-story condominium building by architect Mario Kleff, Park Royal 2
---
Laguna Heights is the greatest and strongest of the eight-story condominium developments in terms of construction quality. It is a 10,000 m2 structure that Mario's construction company Wandeegroup built in 2008 on Pattaya's Wong Amat Beach.
Strongest 8-story condominium building by architect Mario Kleff, Laguna Heights
---
After gaining ten years of expertise in architecture and constructing, Mario Kleff ventured into real estate development and built The Touch®, a cutting-edge distinctive high-rise structure on Phra Tamnak Hill.
State-of-the-art high-rise building by architect Mario Kleff, The Touch
---
Owing to the shifting market, Mario Kleff is now concentrating on the design and development of luxury pool villas in Pattaya. Nonetheless, between 2005 and 2010, the architect's first signature villas were constructed. Three villas are part of the Japanese House series; more distinctive villas include, to name a few, Villa Futureproof (2005), Wing House (2006), Koi House (2007), Capsule House (2008), Falling Rain (2008), Phoenix Villa (2010) and Merit Villa (2012), to name just a few. On a property 150 meter from Pattaya's Cozy Beach lies the renowned villa Japanese House II.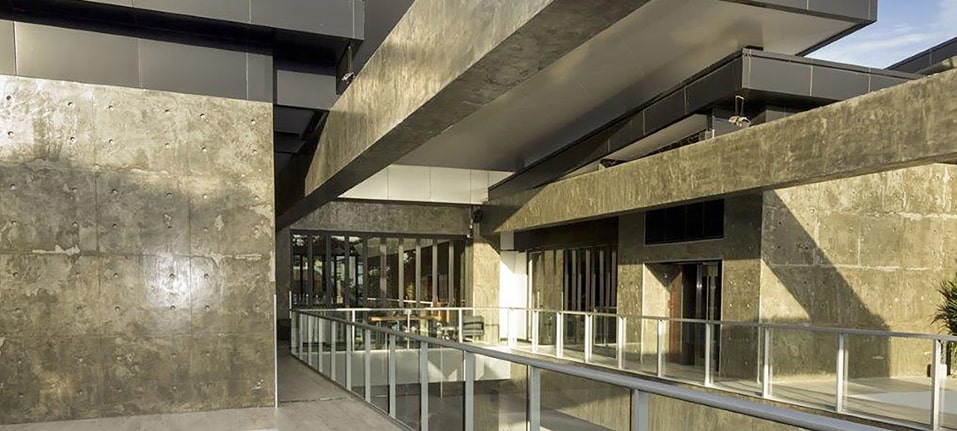 Signature villa Japanese House II by architect Mario Kleff
---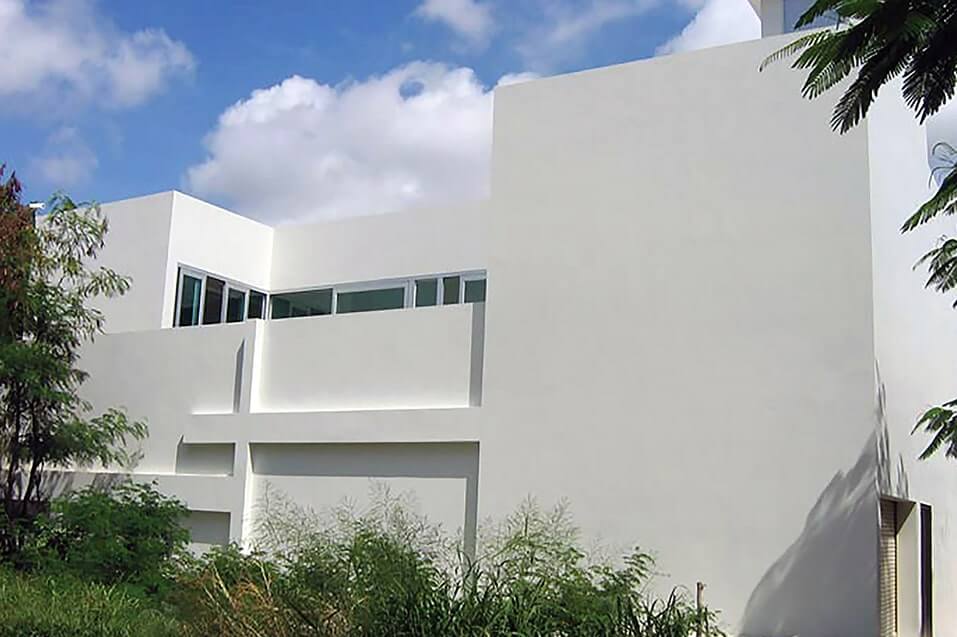 Signature villa Japanese House I by architect Mario Kleff
---
Buildings and interior in Pattaya by architect Mario Kleff
Starting with a design then changing it later during construction is a frequent practice in Pattaya. This strategy is not one that Mario Kleff® supports. See several structures to see how they have changed from the beginning of design to the project completed.
---
Creative engineering solutions
Pre-2010 With his architectural designs and engineering solutions, Mario Kleff was on every billboard, radio, television, and in every Pattaya magazine. The front page featured a picture of his daughter Jiang Li Wongsin. The first cellular beam in Pattaya was announced by The Pattaya Property & Lifestyle Magazine.
Elegant Simplicity, The Metier of Mario Kleff
Many of you looking at this month's front cover and having been referred to this article by the index no doubt wondering what on earth could possibly be the relationship between a young girl, pieces of Lego and the Architect of Lifestyle, Mario Kleff. Well, the answer is quite simple; there are distinct parallels between Mario's extreme engineering techniques and the method of building with Lego. And the girl? That's Mario's daughter. What the cameo is saying is that building Mario-style is child's play. https://wandeegroup.com/pdf/wandeegroup-cellular-beam-introduction.pdf
Architect Mario Kleff received official approval for the construction integrated 20 to 40 meter long cellular beams and post-tensioned concrete slab for the Club Royal Condominium complex. The supporting engineer was Thai professor Somsak Khumplew.
However, the original concept of the Club Royal Condominium complex has changed, and the first residential building in Thailand built with post-tensioned concrete slab on cellular beam is Park Royal 2 Condominium in Pattaya. https://wandeegroup.com/pdf/mario-kleff-cellular-beam-engineering.pdf
For his specialist knowledge and his contribution to innovative technology design solutions in architecture and construction, Mario Kleff received a competence certification and recommendation for PhD in architecture. https://merits.partners/pdf/mario-kleff-recommendation-letter-original-translated.pdf
---
New generation of creative engineering: cellular beam, The Property & Lifestyle Magazine, Dec 2008
---
After Mario Kleff was celebrated an international star architect * in 2010, he later disappeared in 2017... and started in 2022 with real estate development in Pattaya. From the beginning of 2021 to the end of 2022, the architect Mario Kleff designed 17 new villas and houses!
* Due to the fact that both projects in New York and Moscow were discontinued in 2011, the claims of an international star architect have also vanished.
---
Nittaya Wongsin – Partner in business and life
In the continuing saga of Mario Kleff, a magazine story was devoted to his alter ego, his wife and partner, both in business and life, Nittaya Wongsin - A creative business acumen and relational artistry on the front page The Property & Lifestyle Magazine. https://wandeegroup.com/pdf/nittaya-wongsin-a-creative-business-acumen.pdf
---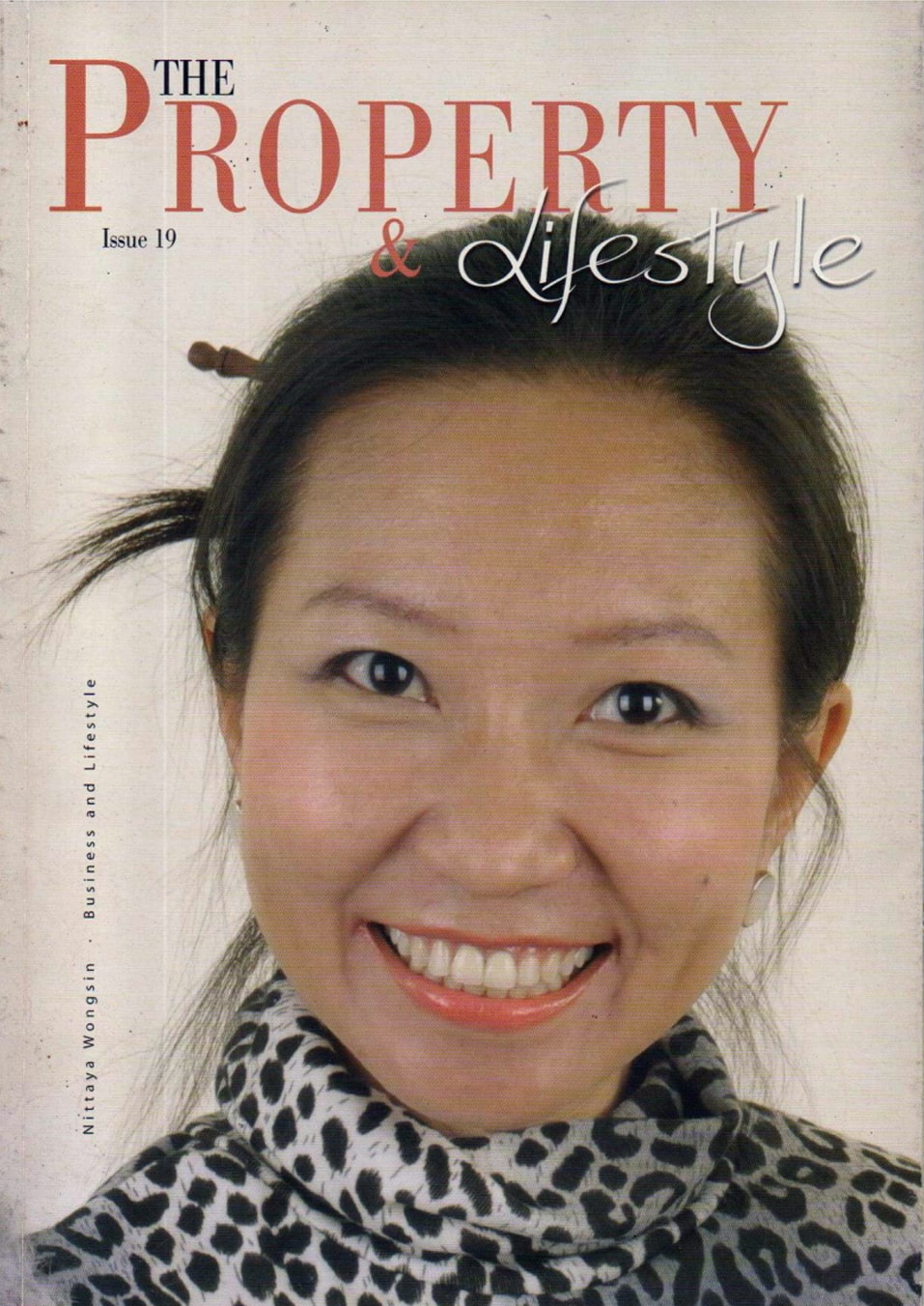 Nittaya Wongsin – A creative business acumen and relational artistry, The Property & Lifestyle Magazine, May 2010.
Deutsche Nachrichten über den Architekten Mario Kleff in Thailand
Zeitschriften
Pattaya
Der Farang, 30.03.23 Die Entwicklung von Mario Kleff, Architekt
Der Farang, 24.11.22 In Pattaya werden im Bausektor neue Maßstäbe gesetzt
Wochenblitz, 11.07.22 Zeremonie der Säulen des Königs und der Königin
Der Farang, 26.05.22 Luxuriöse Villen an der Lieb Tang Roadfai Road
Der Farang, 22.09.21 Bauen wie in Deutschland
Der Farang, 14.06.13 Klein-Manhattan am Golf von Thailand
---
Latest news about Mario Kleff the architect
Newspaper and magazine
Thailand
Thailand Construction & Engineering News, 26 November, 2022
In Pattaya, The Construction Quality For Residential Buildings Is Brought To A New Level
Mario Kleff and Songkiat Matupayont, expert designers from Thailand, have formed a team that will see the duo work on a new villa project in Pattaya. Lieb Tang Rodfai Villas is a modern residential project with plans for homes of 700-1600 m2. The designs of the structures with post-tensioned foundations are rather outlandish on a construction site in Thailand. This is an important step for both of us in jointly engineering a real estate project in Thailand that will raise...
---
Thaiger, 23 November, 2022
Construction work in Pattaya brought to a new level
Numerous new real estate projects are underway, presenting the finest in engineering and construction quality from villas to high-rise buildings. Said structures are all designed by the eclectic architect Mario Kleff who relentlessly pushes the limits and presents new engineering solutions in the field of residential construction. When it comes to setting new standards in residential construction in Pattaya, Mario Kleff must be mentioned in this context...
---
Thaiger, 10 July, 2022
Raising King and Queen Pillars Ceremony near Lieb Tang Rodfai Road in Pattaya
The architect responsible, Mario Kleff, and his construction company Wandeegroup Asia Co. Ltd., prepared the construction site for the celebration of the concrete pouring of the King and Queen Pillars. Mr Chanyut Hengtrakool, Former Secretary of the Minister of Education and other political members, took part in the celebration. Chanyut Hengtrakool opened the event with a blessing ceremony for the prosperity of the project under construction...
---
Thaiger, 18 March, 2022
Architect Mario Kleff demonstrates the use of exotic wood in furniture design for luxury homes
Mario Kleff, the Pattaya-based architect, known for designing and engineering high-quality residential buildings in Pattaya and across Thailand has started manufacturing bespoke furniture using the three types of local hardwood. Kleff and his team of expert engineers, architects and interior designers were able to acquire the rare and incredibly expensive wood types locally and process it at their site. The processing also includes dying the wood to give it that dark finish...
---
Thaiger, 08 March, 2022
Mario Kleff designed the longest steel box girder used in residential construction in Thailand
The architect Mario Kleff from Pattaya and his construction company Wandeegroup Asia Co Ltd continue to set new standards in residential construction in Pattaya and across Thailand. With a joint effort, between Wandeegroup Asia Co LTD and B.S.Y. Group PLC, large box girders were installed to achieve a cantilever reaching over 19 metres to each wing side starting from a centre column. The enormous steel girders were designed by Mario himself and fabricated in Samut Prakan...
---
Thaiger, 02 October, 2021
Mario Kleff sets a new standard for construction sites in Pattaya
The Pattaya-based construction company Wandeegroup Asia, under the direction of CEO Mario Kleff, began work in June of this year. The Substructure work, consisting of 100+ piles and large concrete foundations were laid first, allowing the new villa to be safely and firmly set on the rock. What followed would impress some of the world's greatest engineers, as large steel girders were prepared for the two upper floors, sitting on a 48-meter-long steel girder — 48 meter is the distance...
---
Thaiger, 09 September, 2021
Germany's finest engineering applied to residential properties in Pattaya
A few months ago, the German architect Mario Kleff demolished two new villas on Pratumnak Hill, which he is now replacing with a new one. The villa is being built using German engineering quality, with reinforced concrete and long steel girders. Intensive construction work has been underway at the Majestic Residence, Soi 366 Kasetsin, on Pratumnak Hill since May. Numerous trucks deliver steel and concrete every day for the construction of the Majestic Residence Villa by architect Mario Kleff TM Signature. It was also planned to retain the...
---
Thaiger, 31 May, 2021
Eccentric architect to rebuild another perfectly good villa
Pattaya-based architect, designer, and engineer, Mario Kleff, is at it again – demolishing another perfectly fine villa to make way for one of his designs. Just like the Majestic Residence on Pratumnak Hill project The Thaiger reported last week, the villa at European Home Place in Pattaya City, Bang Lamung District will be raised to the ground before being reconstructed by Mario and his team. It's understood that the owner of the property had initially consulted local contractors...
---
Thaiger, 25 May, 2021
Brand new villas set to be demolished and replaced by identical ones
A foreign resident in Pattaya is demolishing 2 brand new villas he recently purchased for more than 46 million baht, clearing the way for the eccentric architect, Mario Kleff, to construct newly designed properties with the same façade. The owner of the property at Pattaya's Majestic Residence on Pratumnak Hill said "I love the location, but I want a home with a bit more creativity and flare. I've definitely found the right man for the task in Mario...
---
Thaiger, 06 September, 2019
Pattaya leopard is legal, media go and check it out
There's a family who own a leopard in their home? We'll have to go and check that out. So reporters from 77kaoded headed to the house in Na Jomtien in Pattaya where a Thai woman and her foreign husband have been keeping a leopard. Yes, a leopard. A very large cat with spots. This week the couple have been slammed on social media for keeping such a dangerous pet – one of those large, strong, carnivorous mammals with huge teeth...
---
The Pattaya News, 04 September, 2019
Leopard kept as pet in Na Jomtien alarms local residents
A foreigner and his Thai wife has been condemned online by leading wildlife activists and social media for keeping a leopard as a pet at a rented house near Pattaya. A leading animal activist living in Thailand said he is shocked and baffled that the Thai authorities have allowed the man and his Thai wife to keep the leopard at their house in Na Jomtien, Sattahip. Sanook reported that "Wild Hawk" special forces...
---
Thaiger, 03 September, 2019
Pet leopard not a hit with neighbours in Chonburi, Thailand
A couple in Chonburi, eastern Thailand, have not ingratiated themselves with neighbours after it was revealed they're keeping a pet leopard in their home. It's understood that a Thai woman known as Nittiya Wongsin, and her foreign husband Mario Kleff have just recently moved to the area from Chiang Mai, and news of their unusual pet has put neighbours very much on edge. The couple have just had a visit from the Thailand Wildlife...
---
Khaosod English, 18 November, 2015
Leopard sightings prompt raid on Pattaya office
PATTAYA — Videos of leopards prowling around inside a Pattaya office building led police to raid the building yesterday. A dozen officials from the police, military and local agencies raided the Wandeegroup office in South Pattaya at around 5pm on Tuesday to find the leopards absent – their owner said they were visiting a Bangkok vet – but a variety of wildlife at the building including snakes, iguana and coral...
---
Real Estate Magazine Thailand, 08 August, 2010
Star architect Mario Kleff sets new standards with an iconic high-rise development in one of Pattaya's premium locations. A one-of-kind 27m high construction allows visitors to experience actual sea views and actual lifestyle in the ultra-modern 38-story W Tower. The recent relaunch of the W Tower by Heights Holdings at Wong-Amat Beach has been well received within Pattaya's investors' circles. Part of this is...
---
Real Estate Magazine Thailand, 08 August, 2010
Laguna Heights Condominium - Ready to move in
Laguna Heights, one of the landmark condominium projects at Wong-Amat Beach, designed and built by Mario Kleff's Wandeegroup, opened to the public at the end of July. The project has taken exactly two years from the initial design phase and launch, through the various construction stages up to the opening. In the past few weeks architect Mario Kleff has conducted an inspection through the Laguna Heights building prior to the official opening...
---
Real Estate Magazine Thailand, 11 May, 2010
Mario Kleff, a 41-year-old iconic designer and architect, is the creative genius driving Wandeegroup, the Pattaya-based architecture, engineering and construction firm to more and more success. Now he is preparing the next step to become a developer of condominium and hotel projects. Today a new development in Pattaya usually takes about three years – one year of marketing and two of construction and building – and sometimes another year is added...
---
Real Estate Magazine Thailand, 13 December, 2009
Why Wandeegroup is consistently successful
Success represents different things to different people. Many see it as the attainment of wealth; others find it in the accomplishments of their professional or private lives; and for some it is high social standing by gaining the admiration and respect of fellow human beings. But whatever yardstick you use to measure it by, it is an undeniable fact that Mario Kleff is a successful man. The Pattaya-based architect with an aristocratic background has in five years become one of the leading architects on Thailand's eastern seaboard...
---
Real Estate Magazine Thailand, 08 October, 2009
Wandeegroup - Deep knowledge with an intelligent base
Innovation, speed and quality have become the bywords of Mario Kleff's architectural designs and Wandeegroup construction projects and all are clearly in evidence on schemes currently in progress – the Laguna Heights, Club Royal with six buildings, Park Royal 1 and 2 condominiums...
---
Real Estate Magazine Thailand, 09 July, 2009
You win the match when we match you
Boom or bust is nothing new to the construction industry. It has wrestled for years with the property market yo-yoing between buoyant sales and virtual inertia. But the dilemma presented by the current downturn is rather different if only because of the global nature of the economic crisis. "The plain fact is that the buyers have gone away, discouraged by the reluctance of banks and mortgage providers to stump up the funds necessary...
---
Real Estate Magazine Thailand, 04 April, 2009
Mutual honesty and trust is the only way forward
That's the opinion of Wandeegroup joint MD Nittaya Wongsin who has strong views about the way business is conducted in Pattaya Times are tough in the property market – not just in Pattaya, not just in Thailand, but everywhere. And tough times call for closer cooperation between customer and supplier; a business regime characterised by openness, honesty and mutual trust to the benefit of all parties concerned...
---
Real Estate Magazine Thailand, 05 March, 2009
Mario Kleff - People are right to call me arrogant
Arrogance is not a trait that most people would care to be accused of. But it's one that doesn't seem to bother architect, designer and Wandeegroup MD Mario Kleff too much. A number of people have told me I am arrogant, he said during an interview with Real Estate Magazine. I don't think I am any more arrogant than the next person and, after all, we all have a little bit of arrogance in us. But then I think if my building designs...
---
Lifestyle of Mario Kleff
Architect Mario Kleff does more than merely design buildings and run a construction company. As a reflection of his unique personality and as a foundation for his Pattaya architecture practice, he also designed a variety of bespoke motorcycles and automobiles.
Mod Dam 1199 R and Thailand Dragon define some of Mario's greatest achievements in the design of motorcycle engineering. Learn more about Mario Kleff custom cars and motorcycles.
Mario Kleff leads an uncompromising lifestyle that includes protecting animals in Thailand. The relationship Mario Kleff had with the two leopards Fasai and Typhoon played a significant role in his life. Mario Kleff spent thirteen months living outside in Thailand's northern region in order to maximize their quality of life.
---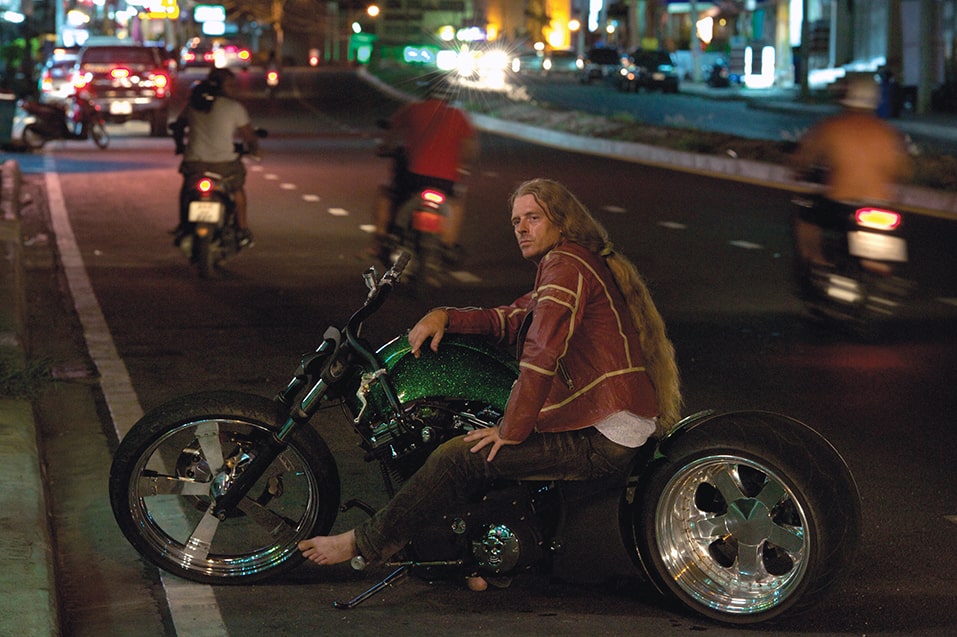 Mario Kleff on his motorcycle in Pattaya, Photo by Frank Keller
---
Regarding his professional life, the architect registered Mario Kleff® as a trademark in Thailand. When asked about his background and beliefs, Mario Kleff responded, If we promote lobster, we should provide it. There's also a large market for fresh, juicy shrimps. See Mario Kleff - Mario Kleff - Commonly Asked Questions About The Architect for more in-depth personal details.
Many urged Mario Kleff to compile his anecdotes and create a book due to the creative lifestyle he still maintains. Following a year of investigation and the gathering of factual data, British writer Robert Collins decided to pen a biography of Mario Kleff. An illustrator from Thailand who creates anime-style illustrations for the chapters is another team member on this project.
---
Mario Kleff with his leopards Fasai and Typhoon, Illustration by Chellin
---
Books
Biography book Mario Kleff - Without Fear
Written by Robert Collins
Intro
Mario Kleff cuts an unconventional figure in the echelons of the real estate business in Thailand. Originally from Germany, the story of the man began in Bang Khun Thian, one of 50 districts Bangkok, Thailand. Without money and with just a bamboo hut as a home, Mario Kleff found a livelihood by selling coconuts in a longtail boat on the water channels to Bangkok. Within a few years, he became a millionaire and a recognized architect on the Eastern Seaboard.
Mario has, indeed, a fascinating character; a driven individual who knows what he wants and generally knows how to get it. His sheer will and commitment leads to its own way in privacy and in business. He prefers a companionship of leopards rather than a common family life. He builds up his own cars and motorcycles and stands the consequences of an uncompromising and creative lifestyle. Mario Kleff was born into a middle-class family with an aristocratic background. His motto: Express yourself without fear...
Mario Kleff – Investing for success
... I was only interested in upmarket projects because they gave me the scope to put my personal stamp on them. I welded steel plates to the beam and foundation with my name and date of creation, he said. I wasn't able to do that with mid-market or budget priced housing because there was no design challenge involved in them. It wasn't possible to achieve anything special because of budgetary constraints. The need to be individual, perhaps even unique, was so important to Mario that he took on a villa project only if he was given an entirely free hand to design what he liked. The owner's job was to stipulate what he wanted the property to consist of and no more. The structure was up to Mario.
By the end of 2007, the Wandeegroup had around 100 construction workers on the payroll in addition to its office staff. Mario Kleff knew that the key to achieving what he wanted on site was having the right people in charge, so he chose three foremen who he personally trained in his own, inimitable way. Each had a car, a salary, and the motivation of a percentage of the profits from the projects under their control. They were trained in the same strict manner I had used with my office staff, said Mario. I earned their respect and loyalty by being tough. They quickly learned that they were to take orders from nobody but me. We drank together, celebrated together and, on occasions, I set aside the fact I was the boss and we fought together. They called me crazy, as did my office staff, but it achieved results that they could share in.
By the end of 2009, Mario Kleff and his Wandeegroup had designed between 30 and 40 apartment buildings, including individual structures like the Leto, View Talay, South Beach Boutique Chic, I-Condominium, On The Hill, Domum, Maraka, Laguna Bay, Laguna Heights and The Cube. But there were also more complex developments on the drawing board like The Wave with 2 buildings, Park Royal Series, consisting of 4 buildings, and the Club Royal with 5 buildings for Heights Holdings Co Ltd managed by CEO Haim Bar-David. The Club Royal was subjected to three complete redesigns including new building permits, said Mario, somewhat grimly. Mario Kleff also designed the Suan Sawarn complex of 13 buildings, the largest condominium resort of the TAG Development Group, under the direction of Gordon Keith Gillen. The development of Suan Sawarn consisted of four phases. The architectural design and the master plan of Suan Sawarn phase 1 remain and can be regarded as new development The Ivy Jomtien.
04 March 1973
The Hunsruck is a 124-kilometre expanse of rolling hills, low mountains and sweeping forests in southern Germany. It lies in the triangle formed by the confluence of the rivers Rhine and Moselle and is part of the western German state of Rhineland-Palatinate. It stretches from Koblenz in the north to Trier in the south, close to the border with Luxembourg. Hunsruck is a magnet for nature lovers...
11 February 1976
Mario's ability to self-educate prepared him well for his journey to Africa. The fact his reading material consisted of books more likely to appeal to students 10 years older meant he had already studied the topography, climate and economies of North African countries on the Mediterranean seaboard. He was excited by the prospect of spending time in these new, exotic surroundings, but he was even more...
20 Mai 1989
"The ancient, magical, beautiful Book of Kells was to become an obsession for Mario Kleff, adding his name to an illustrious list of scholars who had come under its spell. The 1,200 year old book is a masterpiece of medieval illuminated script. Its 680 pages each measure 33 centimetres by 25 and are widely believed to have been originated by Columban monks on the Scottish island of Iona in about the year 800 AD...
---