With this project near Lieb Tang Rodfai Road, Mario Kleff once again sets a new standard in the local construction industry. The foundations and the structure of the buildings are built with post-tensioned high-strength concrete. A procedure that has not yet been initiated in residential construction in Thailand. The Chinese project owners, Mr Liu Wei and Mr Zhang Wei support Mario's approach of developing high-quality buildings in order to attract foreign buyers and have personally invested around 200 million baht into his development. Mr Chanyut Hengtrakool, Former Secretary of the Minister of Education and other political members, took part in the celebration. Chanyut Hengtrakool opened the event with a blessing ceremony for the prosperity of the project under construction.
---
In Pattaya, The Construction Quality For Residential Buildings Is Brought To A New Level
---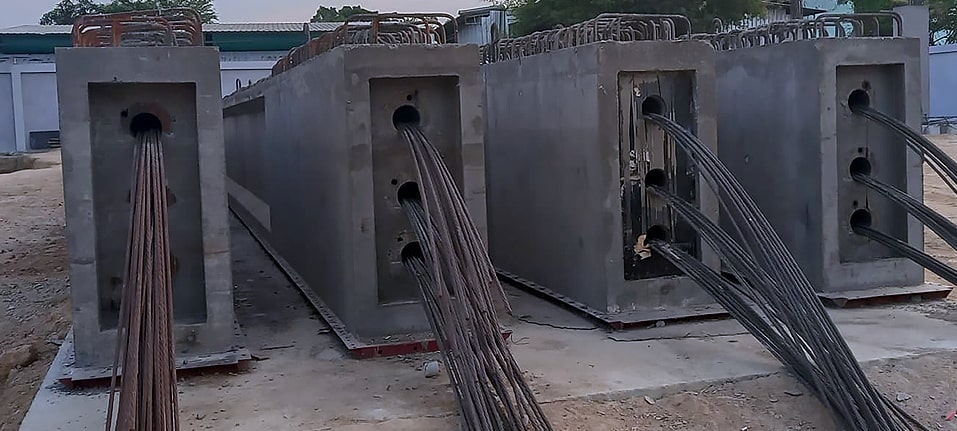 Post-tensioned concrete beams of over 1000 KSC concrete mixture for the larger villas, 26 December 2022
---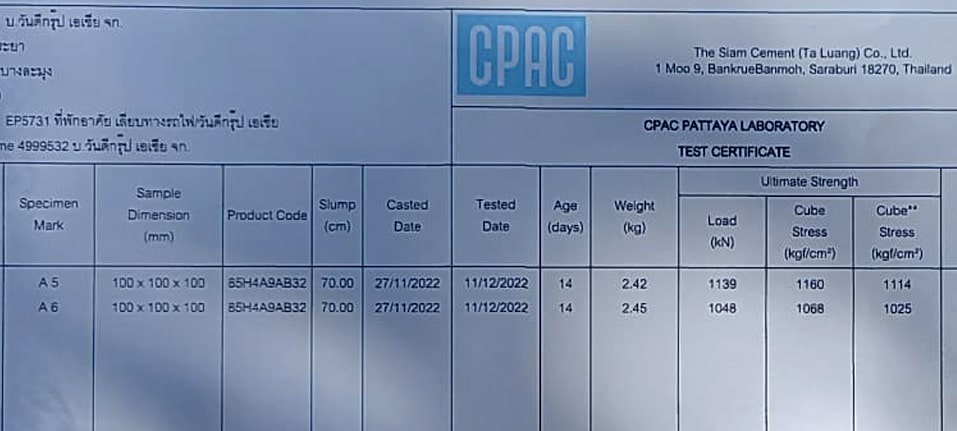 Test result of the 1000 KSC concrete mix used for the entire structure after 14 days, 12 December 2022
---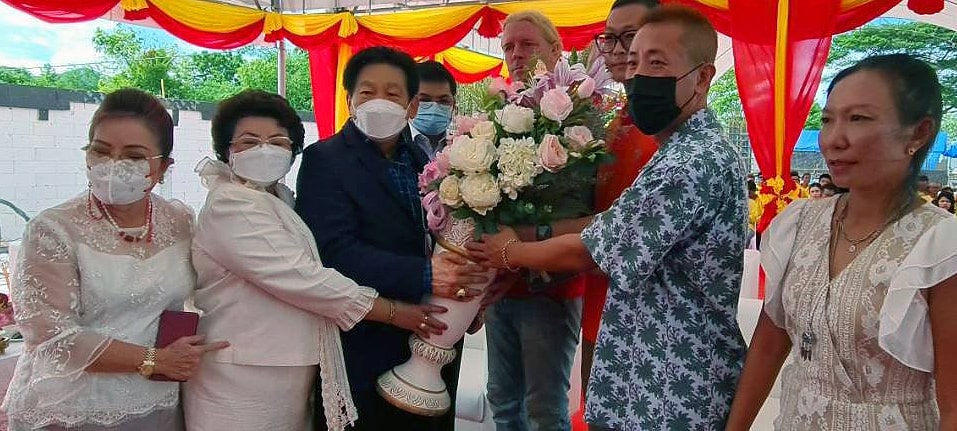 Wandee Wongsin, Chanyut Hengtrakool and Mario Kleff (center) with Chinese investors and Nittaya Wongsin, 08 July 2022
---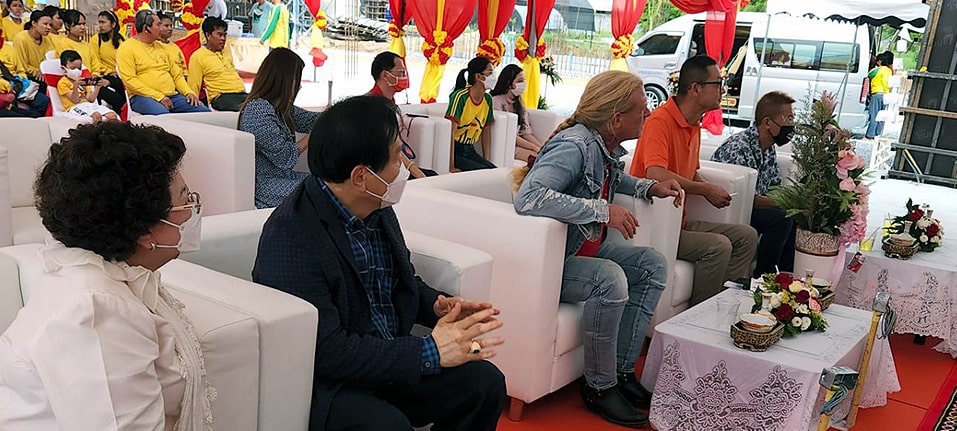 From left: Wandee Wongsin, Chanyut Hengtrakool, Mario Kleff, Liu Wei and Zhang Wei, 08 July 2022
---
Mario Kleff and Songkiat Matupayont, expert designers from Thailand, have formed a team that will see the duo work on a new villa project in Pattaya. Lieb Tang Rodfai Villas is a modern residential project with plans for homes of 700-1600 m2. The designs of the structures with post-tensioned foundations are rather outlandish on a construction site in Thailand.
"This is an important step for both of us in jointly engineering a real estate project in Thailand that will raise the quality of residential construction as well as present the first post-tensioned building foundation in Thailand", Mario Kleff, Wandeegroup Asia Managing Director, in a press release. "The fact that Songkiat is working with me shows how important it is to develop the design for this project safely and solidly. We have extensive engineering experience of both vertical and horizontal structures in all segments."
Post-tensioned concrete beam of 30 meter length at Lieb Tang Rodfai Villas, 07 December 2022
---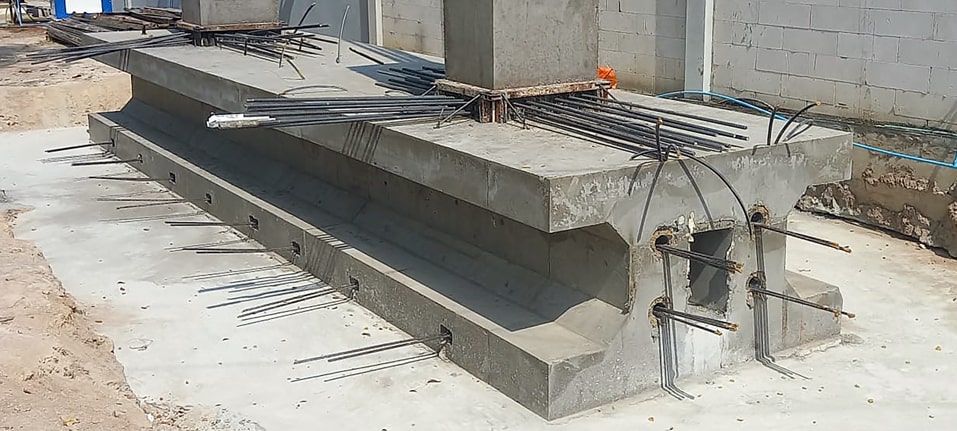 Post-tensioned concrete footing at Lieb Tang Rodfai Villas, 07 December 2022
---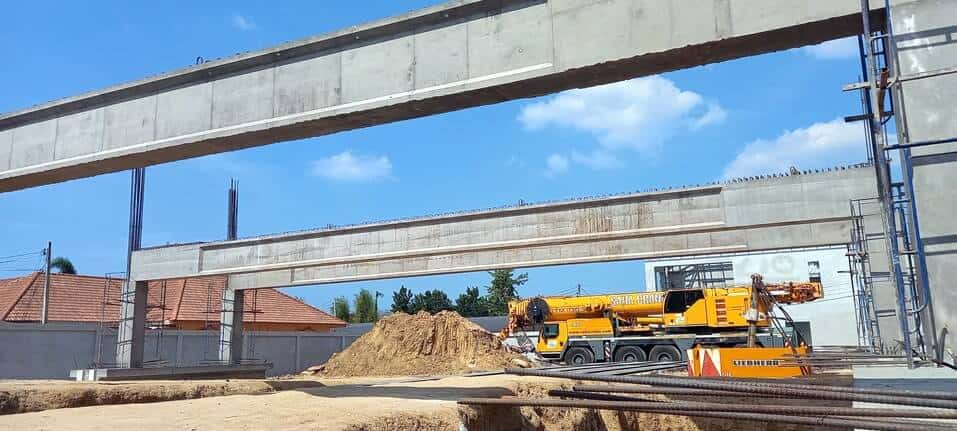 Post-tensioned concrete girders at Lieb Tang Rodfai Villas, 28 December 2022
---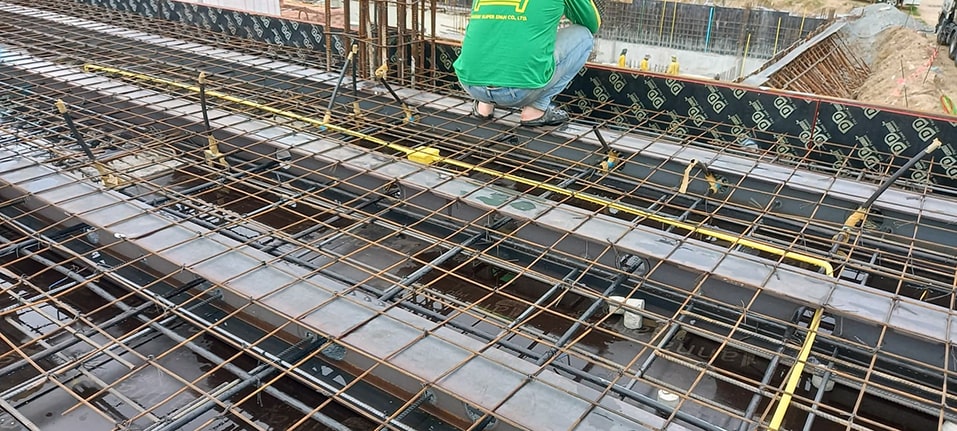 Post-tensioned concrete slab with H-beams at Lieb Tang Rodfai Villas, 22 August 2022
---
Concrete pouring is carried out using high-strength concrete mixtures of over 1000 ksc from CPAC. To produce this 16,000 PSI concrete, stones from the northern mountain region in Thailand had to be transported to Bangkok. According to CPAC, no previous deliveries of this concrete were carried out in Pattaya and the Chon Buri region. The concrete reinforcement takes place with DB20, DB25 and DB32 ST50 on a very tight grid. With a joint effort between Wandeegroup Asia Co. Ltd, B.S.Y. Group PLC and Span Systems International have installed heavily post-tensioned concrete girders and reinforced cellular beams cast in concrete to assure the stability and safety of the first four structures. The two remaining villas are being built by Wandeegroup Asia and post tensioning company W-Balance Co. Ltd.
---
Lieb Tang Rodfai Signature Villas are located at Na Kluea, Pattaya City, Bang Lamung District, Chon Buri 20150. The property is between on Sukhumvit Road, Chaiyaphruek 2 Road and Lieb Tang Rodfai Road. Although the building structures were designed very modern and clever, the external appearance of the villas should be adapted to the neighboring houses with Thai Bali roof and solid walls and with large windows to the inner courtyard, which support a wide view over the pool and the garden.
---
Architect Mario Kleff plans the construction process with Liu Wei on site, 23 October 2022
---
Post-tensioned ground floor slab at Lieb Tang Rodfai Villas, 24 July 2022
---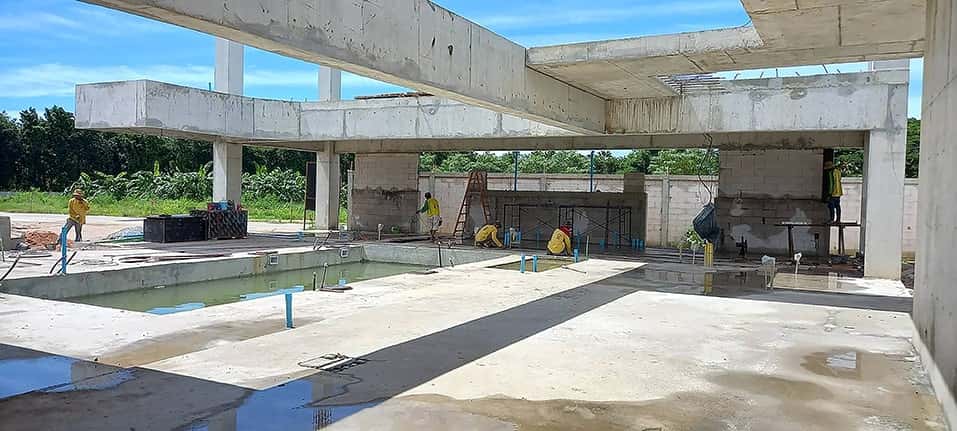 Post-tensioned concrete structure at Lieb Tang Rodfai Villas, 09 September 2022
---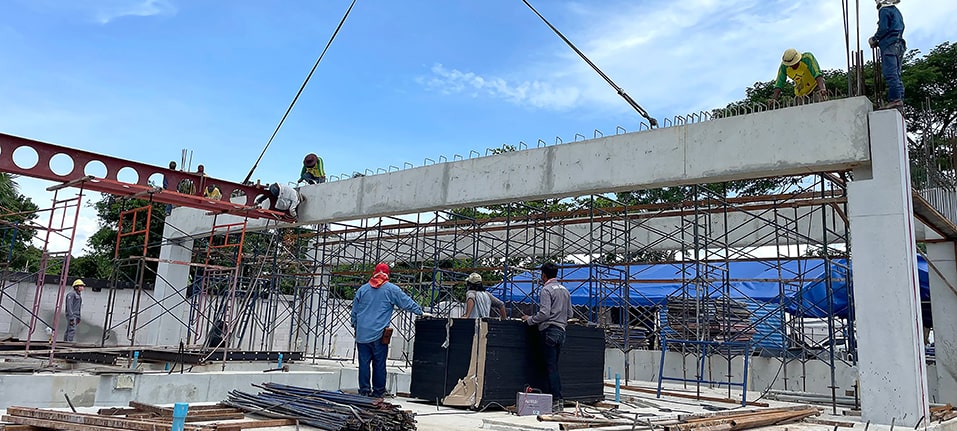 Installation of a cellular beam and a post-tensioned concrete beam at Lieb Tang Rodfai Villas, 22 August 2022
---
One of the 700 m2 villas with roof at Lieb Tang Rodfai Villas, 09 January 2023
---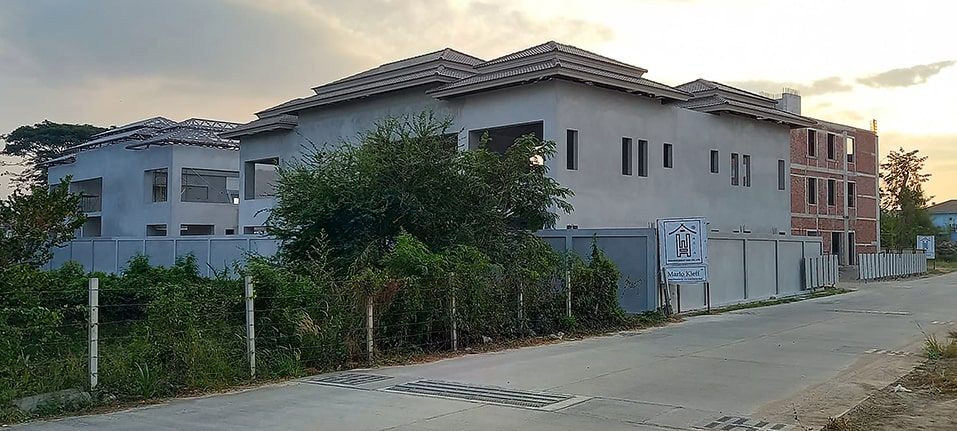 Street view over the Lieb Tang Rodfai Villas, 09 January 2023
More information coming soon
Watch on YouTube Mario Kleff villa development in Pattaya
Watch on YouTube Mario Kleff makes big statement with new development following his return to Pattaya
Discover another luxurious villa designed by the architect Mario Kleff: